Destin Tours
Book Now
Children 2 yrs. of age and older OR 26 lbs. and heavier require a ticket.
Weight limit for each passenger is 290 lbs. Maximum total for all 4 passengers is 800 lbs.
Up to 4 passengers per flight. Couples celebrating a special occasion or wanting an exclusive tour can select Private Flight at check out to reserve the entire cabin for 'just you two'!
If only one seat is purchased, the passenger will be assigned to the next open slot for their purchased tour.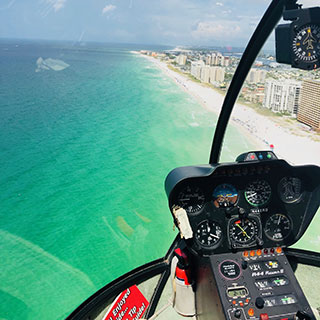 Coastal Tour
Stunning views of the Emerald Coast from Destin to Crystal Beach - cruising over our area's unique dolphin-shaped reef! 8 miles - $59 per person

Book Now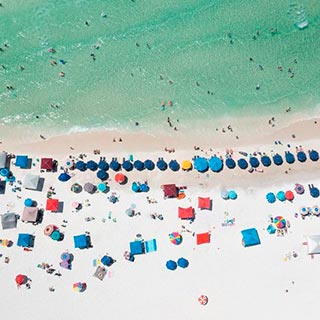 Beach Run Tour
Stunning views of the Emerald Coast from Destin cruising past our area's unique dolphin-shaped reef to Miramar Beach! 14 miles - $84 per person

Book Now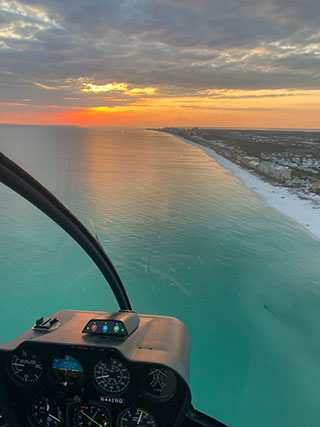 Jaws Run
Enjoy spectacular views of the Emerald Coast from Destin past Miramar Beach and Sandestin - over a deep water shelf that is a favorite hangout for local marine life! 20 miles - $109 per person

Book Now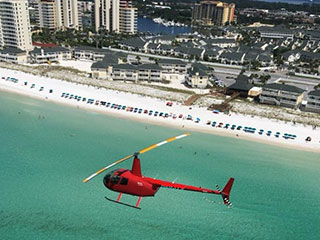 Dolphin Run
Cruise the Emerald Coast from Destin past Miramar Beach & Sandestin along beautiful Topsail State Park towards Blue Mountain Beach! 35 miles - $159 per person

Book Now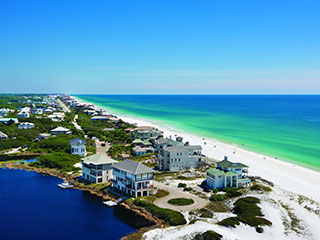 Seaside Tour
Scenic coastal tour featuring sugar white sands and stunning emerald green waters. Head east from Destin past Miramar Beach & Topsail State Park to Seaside, the picturesque coastal town where the Truman Show was filmed! 50 miles - $209 per person

Book Now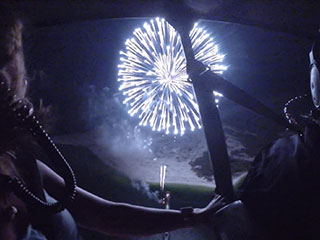 Fireworks Tour
Take to the skies for a bird's eye view of the Destin Harbor Fireworks Extravaganza! See the beautiful Destin Boardwalk lit up at night while enjoying the thrilling fireworks from above. A once-in-a-lifetime experience!

Book Now

Book Now